The Quantum Chemistry and Molecular Modeling group at Universidad de Concepción is dedicated to advancing chemical knowledge through the use of cutting edge computational and theoretical methods.
Universidad de Concepción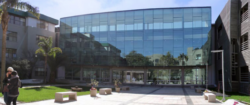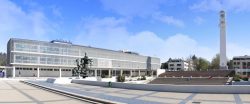 IOData is a HORTON 3 module for input/output of quantum chemistry file formats developed by the [QC-Devs Team] together with the QCMM group.

On July 13th at 13:00 (CLT, GMT/UTC -4 hours) Prof. Dr. Thomas Kühne from Paderborn University, Germany will give a webinar about the Open Source software CP2K used to study the dynamics of condensed matter.
Interested in attending the webinar please write an email to qcmm[at]udec.cl asking for the zoom link of the webinar.
Interested in watching the webinar please use the attached link.
Giulia presented a poster with the title: High level ab initio binding energies of Molecules on interstellar ices, and Stefan gave a talk about the new Binding Energy Evaluation Platform (BEEP).